The BrainFit Workout™
Flowing movement and meditation combined with positive affirmations.
The BrainFit Workout™ is:
•Simple and Effective
•Easy to teach
•Unique & fresh
•For everyone who wants to explore a more mindful group Exercise
Regular mindfulness practice, through simple repetitive movement, affirmations and meditation, is an effective treatment for stress, worry, lack of focus, anxiety, and well-being. It leads to peace of mind, clarity, greater focus and creativity and a happier life.
Rachel looks at how to include mindset coaching in your group exercise class.
Identifying language cues, imagery, journaling and goal setting
within the BrainFit Workout™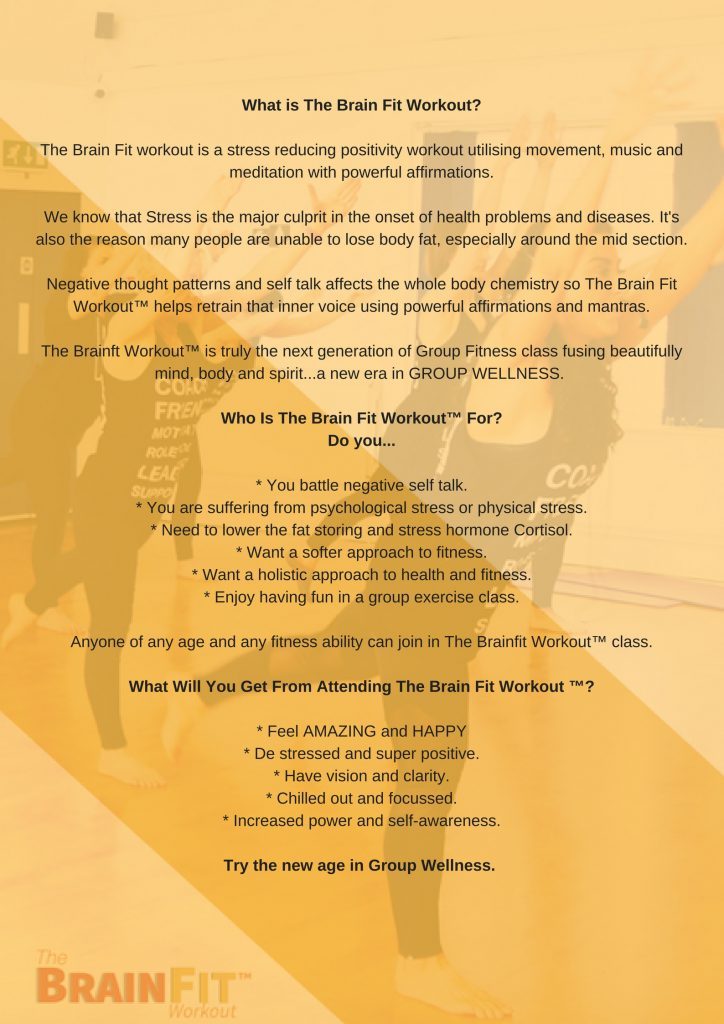 Would you like The Brain Fit Workout in your workplace?
Find out more email rachel@ksflgroup.com